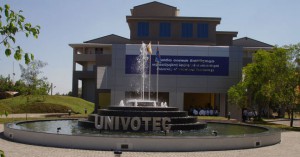 The University of Vocational Technology (UNIVOTEC) is established by the parliamentary Act No. 31 of 2008, and functions under the purview of the Ministry of Youth Affairs and Skills Development. Skilled technicians maintain the daily technological functions of the industrial world ensuring the technology runs accurately and efficiently. Hands-on approach to technical education providing the essential tools for students to succeed in their careers upon graduation.
---
Notice to All Students
The University of Vocational Technology (UoVT) has made arrangements to offer online delivery of courses from Monday 23 rd March via virtual classrooms, google classrooms and Learning Management System. All the information related to this has already been sent to students via email and has also been published on our web. Students are requested to check their mail and be ready to be on the internet. System Administrator is available online to provide support helpdesk.
The first session was delivered at 10 am on Monday 23 rd March on Research Methods which is a common course for all the students. Due to overwhelming demand, this course will also be repeated as per the schedule given on the web. In addition, both university lecturers and visiting staff will be engaged in the delivery of courses online.
This is in compliance with the government directive to start offering courses online. There will be an online monitoring dashboard to monitor the activities conducted online.
Prof. Ranjith Premalal De Silva
Competent Authority, University of Vocational Technology
---
Notice to Students
Research Methods- Google Class Room
Class code is already emailed to you
Students who have not received it yet, contact HOD