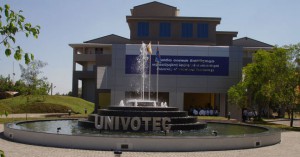 The University of Vocational Technology (UNIVOTEC) is established by the parliamentary Act No. 31 of 2008, and functions under the purview of the Ministry of Youth Affairs and Skills Development. Skilled technicians maintain the daily technological functions of the industrial world ensuring the technology runs accurately and efficiently. Hands-on approach to technical education providing the essential tools for students to succeed in their careers upon graduation.
---
 INTERNATIONAL RESEARCH SYMPOSIUM 2019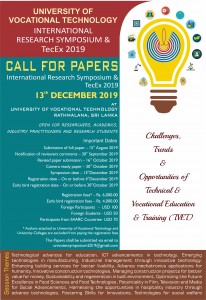 INTERNATIONAL RESEARCH SYMPOSIUM 2019
---
Special Notice
Students Cloaks and Garlands can be collected  from 12th, 13th and 14th and 19th , 20th of November 2019 , in office hours from Faculty Administration division.
W.P.G.C Pramila
Assistant Registrar / Faculties