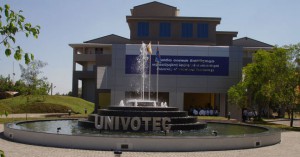 The University of Vocational Technology (UNIVOTEC) is established by the parliamentary Act No. 31 of 2008, and functions under the purview of the Ministry of Youth Affairs and Skills Development.
Skilled technicians maintain the daily technological functions of the industrial world ensuring the technology runs accurately and efficiently. Hands-on approach to technical education providing the essential tools for students to succeed in their careers upon graduation.
UoVT Annual Film Festival 2018 Ratmalana
Expose your world with UoVT ( University of Vocational Technology) Short
films by producers of all age categories, produced under any theme using
any form of media, spanning between 02 to 40 minutes. Should be submitted
on or before 31 October 2018 Valuable cash prizes will be awarded to the
three best films and five films selected by the jury.
Inquiries –
Director (Media & Information Services) University of Vocational Technology,
No. 100,
Kandawala,
Rathmalana.
Tel : 0112 630 746